Welcome to Borivali Chef
We prepare very delicious dishes with the best of ingredients to maintain the consistency in taste and quality. Our rates are very moderate and one portion served is sufficient for one adult person.
We don't prepare any item in bulk like a regular restaurant, we prepare the dishes fresh the moment an online order is placed through our website/Facebook as we specialize in catering Home Made Food to individuals or group of maximum 5 persons, we can serve the order in Couple of Hours based on the dish(s) ordered. For orders more than 5 Persons, please do call on 9870 355 422, before you place an order.
For areas beyond I.C. Colony, kindly check with us the delivery time when you place an order.
Our Menu have quite a few items which we are specialized in. We cater  in an around IC Colony, LIC, and IC Extension area. Please check out our Menu and feel free to place an order in real time.
For free home delivery, a minimum order should be of Rs. 200/-
Please check out our New Menu Card below.
Call: 8080 111 709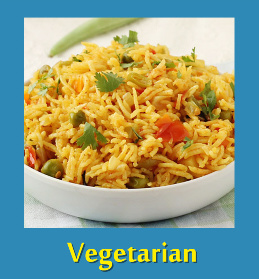 Be rest assured we prepare everything is fresh and in pure Oil and Ghee as the case maybe.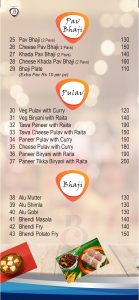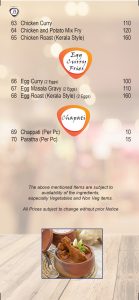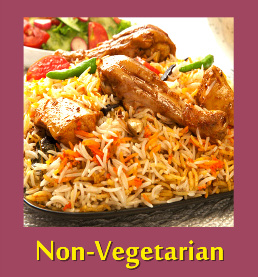 Among the Non-Veg, you do have quite a few choices to make from.